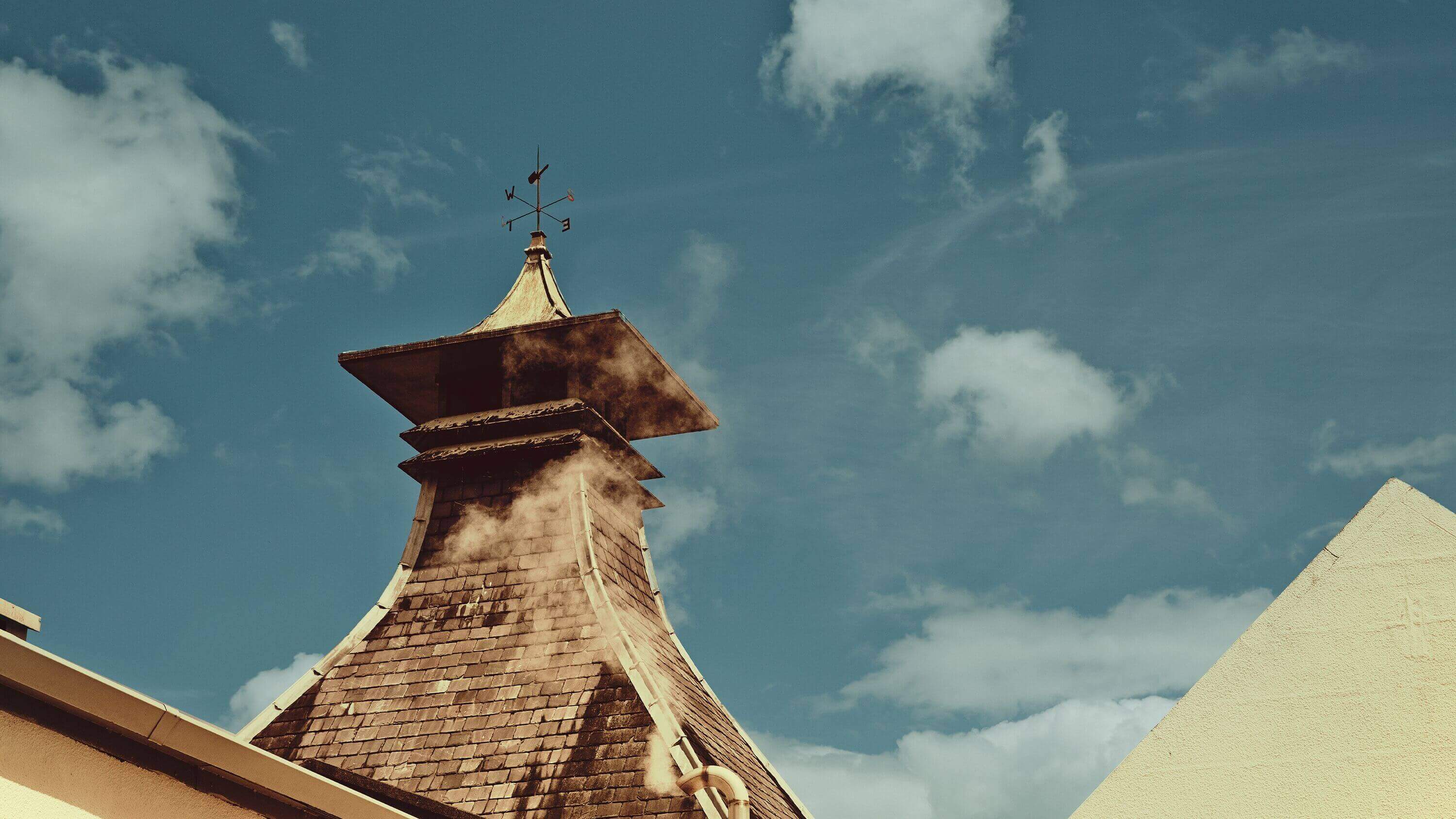 FREQUENTLY ASKED QUESTIONS
COMMON QUESTIONS
HOW WOULD DESCRIBE THE HOUSE STYLE AND TASTE OF CRAIGELLACHIE SINGLE MALT WHISKIES?
A unique, robust and muscular whisky with a hint of pineapple running through the range. Described as 'A style seldom met with now' by famed whisky writer Alfred Barnard, we've been known as old fashioned since1891. Craigellachie is a malt that defies the typical Speyside character.
WHERE DOES THE NAME 'CRAIGELLACHIE' COME FROM?
The Gaelic word 'Craigellachie' means 'rocky hill' and it's from this that the whisky takes its name. Standing alone, perched high on the rock of Craigellachie (the craggy rock upon which the village stands), the distillery overlooks the confluences of the Rivers Fiddich and Spey, in the heart of Speyside.
WHERE IS CRAIGELLACHIE SITUATED IN SCOTLAND?
The Craigellachie distillery lies in Banffshire in the very heart of the Speyside region of Scotland, between Rothes and Dufftown. The distillery stands alone, perched high on the rock of Craigellachie ( from which it takes its name) overlooking the confluences of the Rivers Fiddich and Spey. But don't be fooled that this is a typical Speyside dram – for it is anything but!
WHEN WAS CRAIGELLACHIE FOUNDED?
Designed by the celebrated Victorian architect Charles Doig, Craigellachie was built in 1890 by a consortium led by Alexander Edward and Peter Mackie; production commenced in 1891. Peter Mackie owned Lagavulin and White Horse blend and built Craigellachie to suffice the blend. Alexander Edwards was only 25 years old and his family owned Benrinnes distillery.
WHAT IS THE DIFFERENCE BETWEEN AN INDEPENDENT BOTTLING AND AN OFFICIAL BOTTLING FROM THE DISTILLERY?
An independent bottler is a company that buys casks from individual distilleries, either at full maturation state or just when it's being filled, and releases this under their own name. Common independent bottlings you may come across for Craigellachie are The Scotch Malt Whisky Society, Hunter Laing, Provenance, and Gordon and MacPhail.
The whisky bottled is often single cask, and as such that particular cask may not be a true indicator of the distillery style and character. 'Official' distillery bottlings offer consistency of taste and, often enough, better quality of liquid: whereas an independent bottler only has access to half a dozen casks, we have access to full warehouses. Thus we can pick the best of the best casks for our single malt offerings, whereas their decision is often limited.
At the heart of each of our Craigellachie single malt bottlings is consistency, quality and 'trueness' of distillery character.
WITH THE INCREASE IN 'NON -AGE STATEMENT' (NAS) WHISKY RELEASES ACROSS THE CATEGORY, WHY HAS CRAIGELLACHIE CHOSEN CLEAR AGE STATEMENTS?
Non-age statement whiskies are indicative of the current trend within the industry – due to the increased global demand from consumers and the lack of aged stocks currently held by whisky suppliers. An age statement guarantees a specific interaction with the wood, generating and shaping the flavour of the whisky held within over time. Without it the only assurance a consumer has when buying a 'Scotch Whisky' is that the liquid 'must be aged for a minimum of 3 years in Scotland'.
Craigellachie stubbornly stands fast against this practice – with a range of Single Malt whiskies with clearly defined age statements displayed on the front of each and every bottle. This assurance of age guarantees
that the liquid within has benefitted from a lengthy period of maturation, bestowing the whisky with extra flavour and depth. The initial pungent pineapple and sulphurous notes develop a natural sweetness as time passes, revealing a meaty, full flavoured, brooding dram – the signature house style of Craigellachie whisky.
WILL YOU EVER RELEASE A 'NAS'* EXPRESSION FROM CRAIGELLACHIE DISTILLERY?
Craigellachie is uncompromising, stubborn and eccentric. We have carefully examined our current stock situation and our rate of production, and we have forecasted so that all Craigellachie expressions will always bear age statements. We believe these are important to the whisky consumer.
WHY ARE ONLY PRIME NUMBERS USED IN OUTLINING THE AGE STATEMENT OF EACH WHISKY IN THE RANGE?
We like to think that the prime numbers reflect and convey the uncompromising, stubborn and slightly eccentric character of Craigellachie when it comes to making whisky. Each bottle clearly defines the minimum age of the whiskies held within – giving the assurance that each and every drop has been carefully aged to develop its distinctly bold, brooding style.
WHAT IS A 'WORM TUB' AND WHY IT IS IMPORTANT IN CREATING CRAIGELLACHIE'S SIGNATURE CHARACTER?
Today Craigellachie is one of the few whiskies in the industry to have retained old-fashioned 'worm tubs' to condense and cool the spirit vapour (from the distillation process) back to a liquid. The worm tub consists of a long copper tube which sits within a tank of cold water housed outside of the still house. The copper pipe snakes back and forth gradually becoming narrower as it continues down condensing the spirit vapour to a liquid where it then cut and collected as 'new make' whisky. This process, which is far more expensive to maintain than the more efficient and modern 'shell and tube' condensers results in a spirit with a far more distinctive, meaty character.
WHAT IS CHILL FILTRATION & WHY DOES CRAIGELLACHIE CHOOSE NOT TO APPLY THIS PROCESS TO ITS RANGE OF WHISKIES?
Chill filtration is the act through which a whisky is cooled to between 0 and 2 degrees Celsius and passed through a set of fine sieve meshes. At this cold temperature, the fatty acids + lipids found in the whisky flocculate together and get caught in the mesh. This act prevents the whisky from becoming hazy when in the bottle and served. This is done at most distilleries for aesthetical reasons: below 46%abv a whisky will go cloudy, which isn't a desirable feature for most consumers. Craigellachie is NOT chill filtered: in our opinion this leaves the spirit with an increased mouth-feel (viscosity) depth of flavour and smoothness which is further enhanced during the ageing process.
WHAT IS SPIRIT CARAMEL (CARAMEL COLOURING) AND WHY DO YOU NOT ADD THIS TO CRAIGELLACHIE SINGLE MALT?
Post distillation, the new make spirit is clear and gains 100% of its colour from the casks its maturing in. Marrying together casks to create a single malt is a batch process: different casks are bought together by Stephanie MacLeod, our master blender, to perfectly craft each Craigellachie expression. Every time this is done, we may end up with a different colour – for every cask will give a slightly different shade to the whisky.
The majority of whisky producers will then add a drop of Spirit Caramel – specifically E150a – to the whisky to even out the colour of each batch: for the majority of whisky consumers would think it strange if the same whisky was a different shade of golden each time they purchased it. Note: caramel does not add anything to the flavour or perceived sweetness of the whisky – it just augments the colour.
We don't feel this is necessary with Craigellachie, for we want to bottle the whisky in its purest form possible.
This ensures the colour is derived from the cask in which the whisky is aged and the natural interaction with wood and wood alone.
WHAT IS CRAIGELLACHIE'S MAIN WATER SOURCE?
Craigellachie sources its water from the Allacholl Burn.
WHAT CASKS ARE USED TO AGE THE RANGE OF CRAIGELLACHIE SINGLE MALT WHISKIES?
Craigellachie is matured in a combination of both European and American oak casks. European – ex-sherry casks – will have previously been used in the maturation of sherry in Spain and impart a classic 'sherry' aroma of dark chocolate, dried fruit and an overall richness to the whisky. American – ex-bourbon casks – will have previously been used in the maturation of bourbon in the USA and are known to give notes such as vanilla, toffee, fudge and coconut to the maturing whisky inside.
I'VE TRIED A PEATY WHISKY BEFORE, HOW DOES CRAIGELLACHIE DIFFER?
If you've cracked peaty malts, this whisky is for you. With burnt rubber notes and a lingering smoke, it's a challenging whisky for the adventurous drinker – in an unexpected and intriguing way.
WHEN WAS CRAIGELLACHIE DISTILLERY ACQUIRED BY BACARDI?
Long known locally as 'The White Horse Distillery', Craigellachie was sold by Diageo in 1998 to Bacardi, along with John Dewar & Sons, which is now the controlling company of Craigellachie.
IS THERE AN EXCLUSIVE BOTTLING TO TRAVELLERS AND WHERE MIGHT I FIND IT?
The Craigellachie 19-year-old Single Malt is exclusive to travellers and available in select locations across the world. It can be found in limited quantities at retail stores within the travel retail domain – such as international airports and border stores. The exclusivity of this bottling – not to mention the range – makes it the perfect gift or treat for the malt whisky adventurer looking to try a whisky with a distinctive meaty character, made in the old-fashioned way.
WHAT DOES THE CRAIGELLACHIE SINGLE MALT WHISKY RANGE COMPRISE OF?
Craigellachie 13 ; Craigellachie 17; and Craigellachie 23 all sit within the core range. Craigellachie 19 is only available in Travel Retail. On occasion, we release special bottlings of Craigellachie within the Exceptional Cask Collection – a series of extraordinary Single Cask bottlings, Double-Cask and Small Batch releases specially chosen by our Malt Master, Stephanie MacLeod. Bottled in small quantities, the extremely rare releases include some of the finest and most delectable Single Cask and Single Malt expressions from the Craigellachie Distillery.
HOW SHOULD YOU DRINK CRAIGELLACHIE WHISKY?
You can try drinking Craigellachie neat, on the rocks, or in a cocktail. However, there's no set way to drink whisky; it should be enjoyed however you like it best.
IS CRAIGELLACHIE WHISKY GLUTEN FREE?
Yes. Craigellachie is a distilled spirit, and this process removes any trace of gluten. Therefore all malt whisky (which is made from barley) is gluten free.
Craigellachie is not currently Kosher.
Whisky or whiskey is a type of distilled alcoholic beverage made from fermented grain mash. Various grains (which can be malted) are used for different varieties for whisky, including barley, corn, rye, and wheat. Whisky must be aged for more than three years in oak casks. At Aberfeldy each one of our whiskies is aged to perfection and proudly carries an age statement on the bottle.
WHAT IS SINGLE MALT WHISKY?
The term 'Single Malt' simply means that the whisky is the product of a single distillery. Therefore, while a single malt can contain whisky from many different casks, all of this whisky must have been produced by one distillery.
WHAT IS THE DIFFERENCE BETWEEN WHISKY AND BOURBON?
Bourbon is a type of whisky or whiskey. The most obvious difference between Scotch whisky and Bourbon is where they come from. Scotch is made in Scotland and Bourbon must be made in the USA to classify as Bourbon Whiskey.
Once a bottle of whisky is opened and exposed to oxygen, it will gradually change over time. The alcohol content can drop and some whiskies can lose their intensity the longer they're open. Remember to keep an opened bottle in an upright position, out of direct sunlight and away from heat sources.