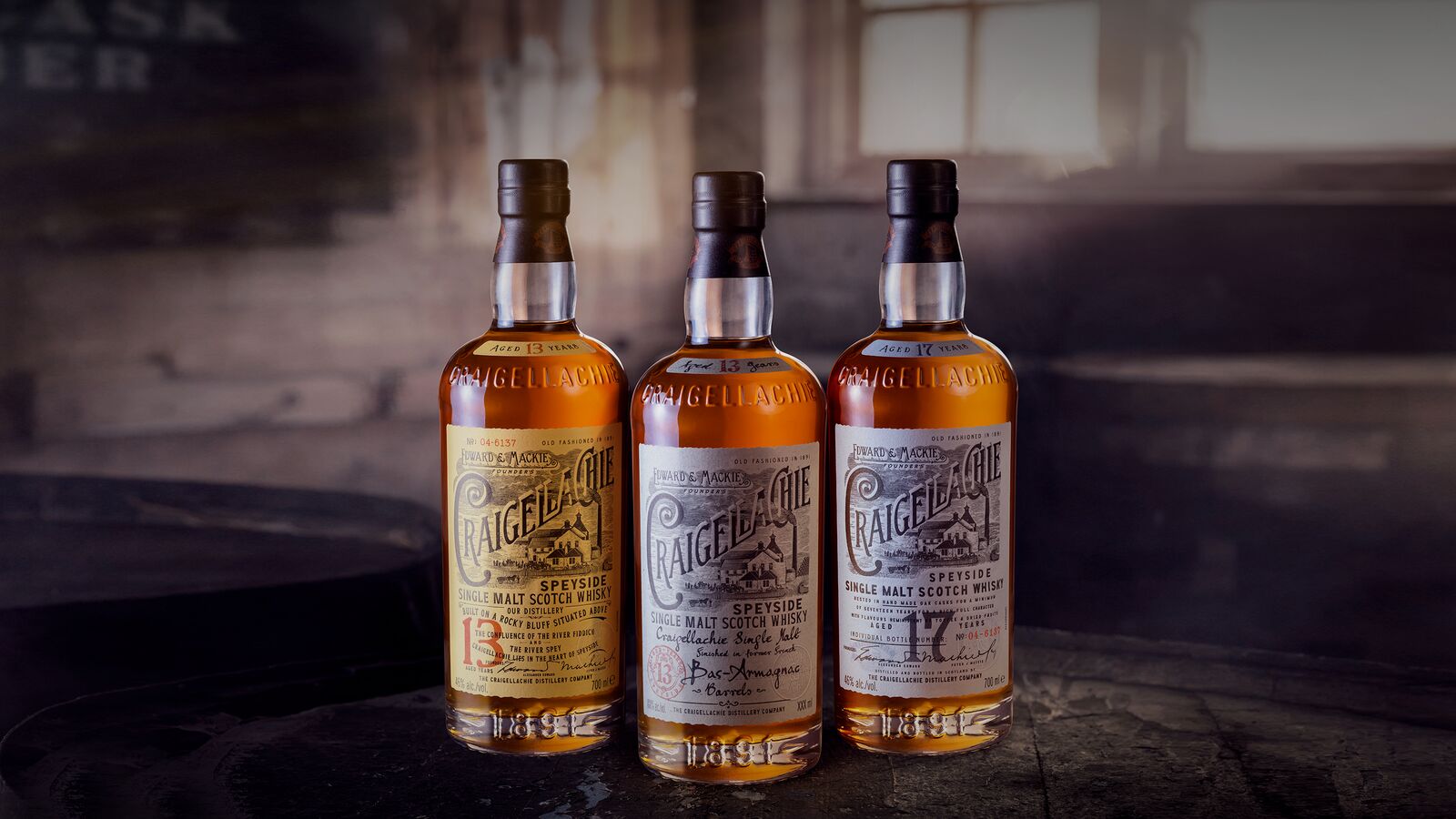 CRAIGELLACHIE 13 YEAR OLD BAS-ARMAGNAC CASK
CRAIGELLACHIE
13 YEAR OLD
BAS-ARMAGNAC CASK
Inspired by our worm tubs, we've sourced casks from other producers of oak-aged spirits who also employ worm tubs to make their liquid wares. The first in our Craigellachie Cask Finishing Collection is our award-winning 13 year old Craigellachie Single Malt finished in Bas-Armagnac casks sourced from the northernmost part of Gascony, in France.

DISTILLERY CHARACTER
Finishing in Bas Armagnac Barrels rounds our muscular Craigellachie.

CASK TYPE
First matured in ex-Bourbon and ex-Sherry casks, then rested in Bas-Armagnac casks, for just over a year.

A STEADFAST DRAM
All Craigellachie expressions are non-chill filtered, contain no caramel colouring and are bottled at 46% ABV.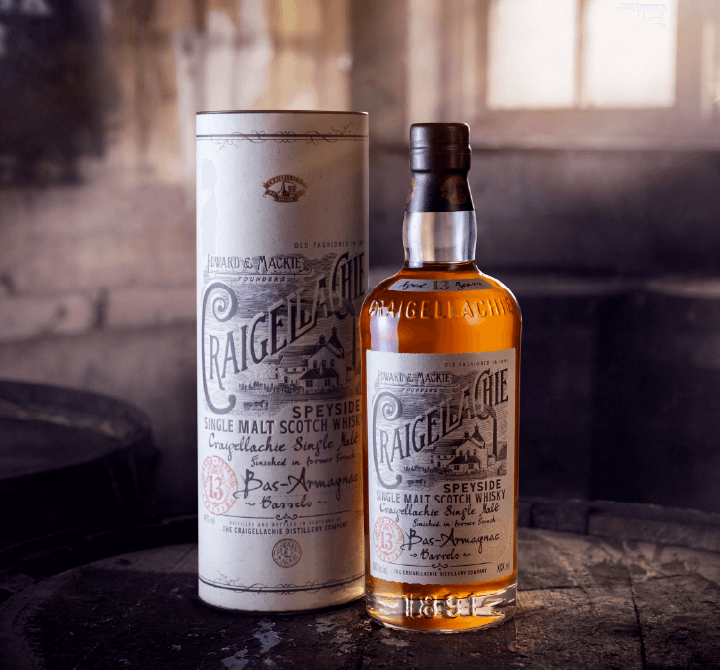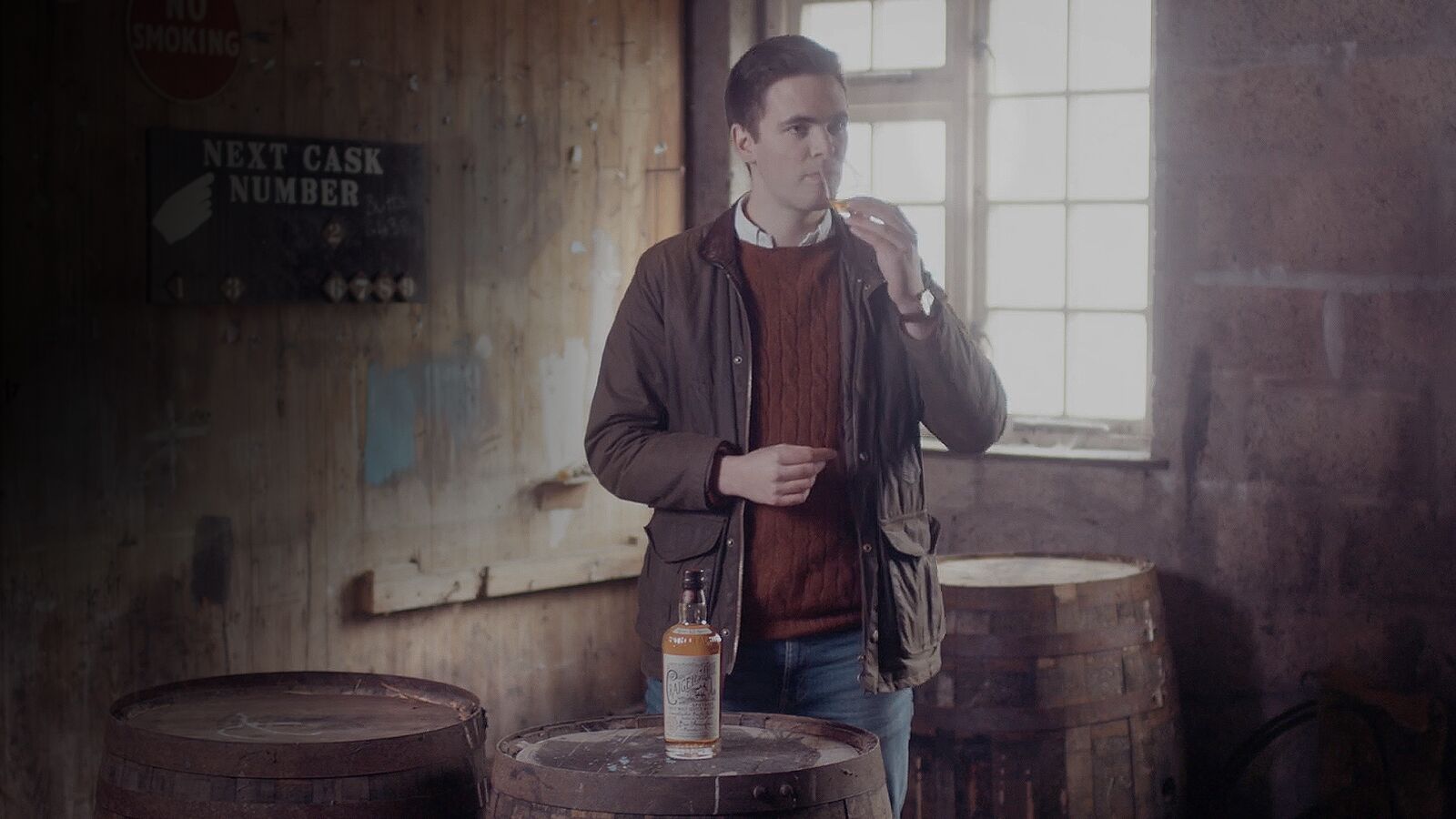 Craigellachie 13 Armagnac
Brand Ambassador Matthew Cordiner's Tasting Notes